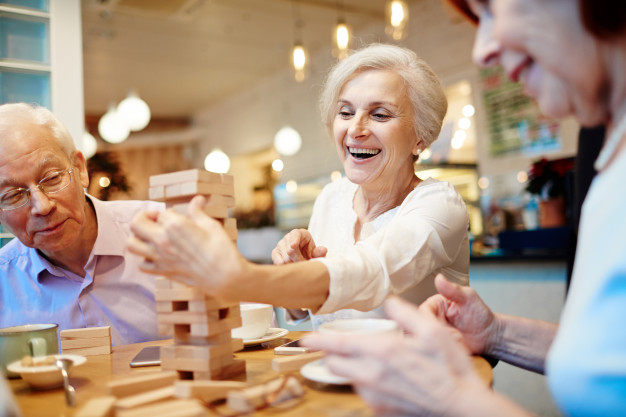 The social clubs are formed for the people who share a common interest, hobby or occupation. It may be a daunting task for you to join a social club, especially if you do not know anyone on the board. But, let me tell you that this is really fun. You will be going to meet new people, make new friends, learn new things and many more. There are various benefits of joining a club and some of them are mentioned below:
1) Learn New Skills
The social clubs will always provide you an opportunity to learn something new. Social clubs organize sports activities, competitions, social gatherings, etc. This means you will be participating in something new and learning new skills every time. You will also learn how to work in a team, how to curl, how to respond and how to participate in team discussions.
2) Make New Friends
Joining a social club means you are going to meet new people and make new friends, even if you joining a social club with your friends. It is very easy to make new friends in social clubs because you all sharing a common interests. All social clubs organize a meeting of their team members a few times a week. These meetings or social gatherings will also allow you to spend a good time with other members of this club. Normally, club members become good friends.
3) Learn Time Management
Joining a social club means you have to adjust your busy schedule and manage some time for social club activities. It may seem intimidating to carry out some time for the club. But, you will learn how to manage your time for work, friends, family, and social club. Once you learn time management, it will be easy for you to handle each and every task efficiently. Moreover, with optimum time management, you will manage many tasks and also get free for yourself. Proper planning and time management will let you do complete your various important tasks.
4) Get Good Experience
When you learn time management and new skills, then these two things will definitely help you in the future. For instance, if you join a social club related to the career you want to pursue, then these specific skills will let you grow high in your career. You can also mention about this social club in your resume to improve the chances of getting a good job. Let consider that you want to be a lawyer, then the skills you will learn from the debate will help you in your career.
5) Improve Your confidence Level
People who are afraid of working in a team must join a social club. They will observe a boost in their confidence level after some time. When you join a social club, then you are not sure whether you will be fit in the whole team. But, later on when you meet new people, then you will find that it is fun to be a part of the team. You will immediately make new friends because all of them are sharing the same interest. When you start spending more time in the club, then you will start feeling comfortable and gradually you start enjoying your time. It will get easier every time when you visit the social club again and again.
6) Good Health
Joining a social club means remaining active. The social clubs organize various fitness activities for their club members so that you can enjoy your time and maintain good health as well. Some social clubs provide gym facilities as well. You will learn new sports and remain fit.