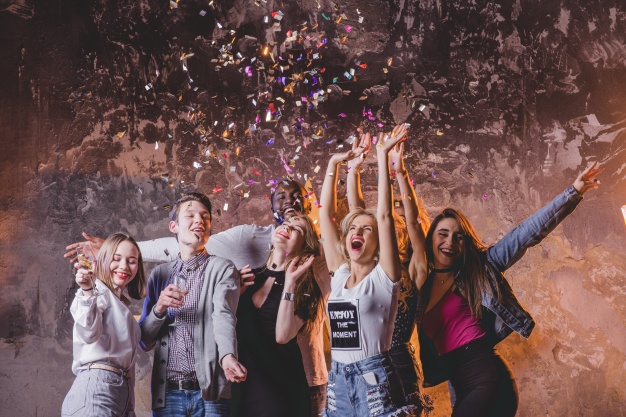 Everybody wants to connect with other people and that forms a community. These connections can be formal such as your colleague or casual like your college friend. The community can take any form and it has a powerful impact on our social and personal growth.
The community helps us to deal with various challenges in our life that we can't even perceive! In simple words, the community makes us a better person than we can't even imagine. So, we should join some social community groups now rather than waiting for the challenging circumstance that forces us to be part of these groups. There are various benefits of community and that are described below. Have a look!
1. Meeting Like-Minded Friends
There could be nothing better than meeting people who have the same taste, views, and opinions just like you. You can share your hobbies and professional work. By sharing your professional work and exchanging your views, you can get a better result.
2. Extend Your Boundaries
People who are working alone easily give up when they face hard things. But, if you are surrounded by people who have the same goals and objectives just like yours, then you feel motivated. You just not feel motivated but you also get the right support, a healthy atmosphere and friendly competition that will force us to push our boundaries.
3. Regular Activity
There is one more good reason to join social groups is that they provide an opportunity to do a regular activity. If we stay alone, then we get very lethargic and do not want to go out of the house. But, if you join social communities, then you will have a reason to go out and stay active. The active lifestyle is very important for our physical as well as mental health. Most communities affect your kid's growth by providing special classes such as art classes, cooking classes, new skill learnings, etc.
4. Physical & Mental Fitness
You can be part of social communities that take care of physical health. You may feel demotivated when you do your workout alone and finally give up. The social communities provide you access to different kinds of sports activities. Doing a workout in a group not just keeps you motivated but also lets you push your limits. Not just workout, you can try some games in a group that you have ever tried before.
5. Social Events
When you become a part of any social community, then you will be loaded with social calendars. The social communities organize various events for their members. You can choose the right event and participate in it. The social clubs are perfect for those who relocated somewhere else. It is a perfect method to know more people.
6. Creating Links
The communities provide an optimum to create new links and let you meet new people, both on the professional and social scale. Your new friends will introduce you to new people and this way you form a big network. Also, It is possible that you can promote your business by forming a link with new people.
Final Words
The communities let you do fun, learn new things, share an interest with common people, do group activities, keep yourself mentally and physically fit. So, what are you waiting for? Go around and find out what is new in your area. Join clubs, social groups, special classes in your surroundings! Enjoy the benefits of working in a team, chit-chat with like-minded people and sharing common interests. Participating in communities also cultivate self-love!