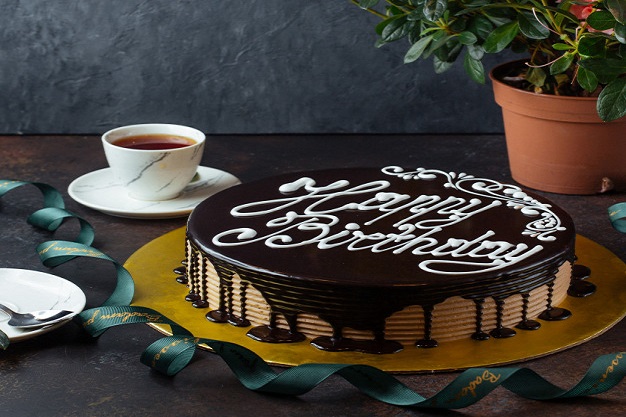 One of th very special days in our lives is birthday. When we hear this word, the immidiate image that develops in our minds is that of celebration!. Of course, birthdays mean celebrations. There is hardly any moment you would recall when you woud'nt have asked for a nice birthday party from your friend on their birthday. 
So, being one such important events in our lives, birthday is one such occassion when we love to throw a party. Birthday parties are really exciting when it comes to children. What makes it more exciting and fun-loving is the decor. 
The more amazing the decor, more amazing will be your party. So, here are some of the best bithday party decoration ideas we've to help you plan your next birthday party decor. 
Chalkboard coasters
Chalkboard coasters are one of the new and trending birthday party decor idea. For the little ones who are just stepping in the school life with their tiny feets, this may seem a very good option. Grab some slate, chalks and markers and lt the creativity of the little ones unleash in the birthday party. You can also use these to write the names of te dishes on the buffet table. 
Glitter balloons
When we say birthday party, we can surely not miss the balloons. Balloons are one of the most common, popular and cute birthday decor item. However, while adding some twist to this common decor, you can make it even more amazing, funky and bright! Add some glitter in the balloons and hang them all around to get that glittery birthday decor! We're sure, kids gonna love it. 
Milestone Photo Display
This one can be used if you're throwing a birthday party for your parents, grandparents or some other adult. Milestone photo display is quite a recent trend but is surely one of our favouite one. You can hang some of your favourite milestone pictures from the balloon strings and make a personalised, beautiful decor.
 
Tissuepaper Pom-Poms
Colourful, DIY decor is something that we all love. It adds a unique, surreal aura to the whole place. If you're looking for something colorful, quirky and joyful, this one is surely an amazing idea. Ask your event planer for colourful tissuepaper DIY pom-poms. This will make the entire ambiance flush with colors and creativity.
Floral and baloon arch 
This one is for the kids who love listening to fairy tales. For your little princess, this birthday party decoration will totally be a surprise and something that will amaze her. Combine flowers and balloons to make a colourful and beautiful arch on the entrance. Likewise follow the same pattern in every decor area like center tables and hangings.